Just released on Issue 5 of 2017 in Italie magazine, with a magnificent editorial about the Marches.
Just released on Issue 5 of 2017 in Italie magazine, the magazine that speaks of Italy, more read in the Weights. Starting on page 18 it is a beautiful show of it with a magnificent editorial of 10 pages on the Marches.
On page 24, www.marcheholiday.it appears as a reference site for booking villas, apartments and all that you can serve in the region.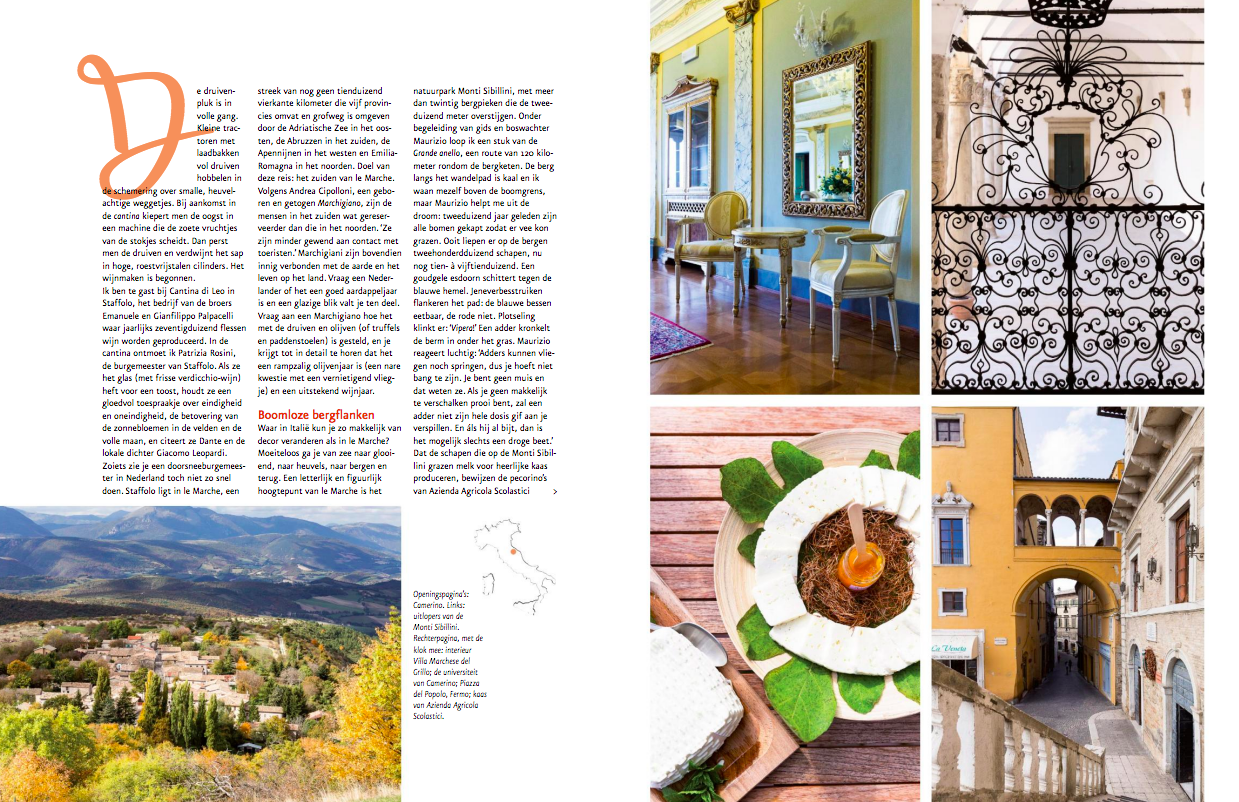 Our pride is not just to appear among the top companies in this area, but it's contributed to the organization of the tour for journalists who have visited beautiful corners of the truest and less touristic Marche. Places unknown to most even among the inhabitants of the region.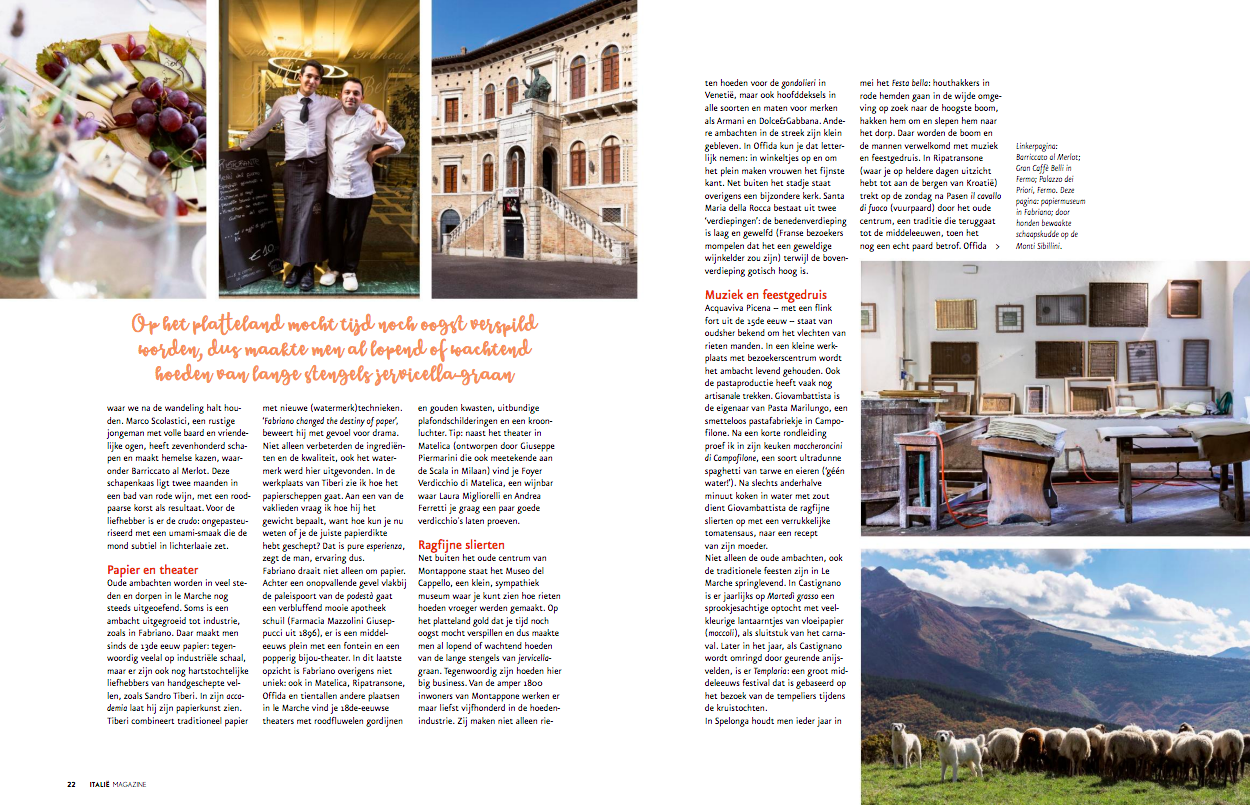 Several cellars, from the smaller ones and crafts to the larger and structured ones, Fabriano with the paper academy, the Frasassi caves second in Europe by size, think that the grand hall could contain the Milan cathedral in its entirety. And then the small and big villages like Montappone for the hats, Matelica, Fermo, the orange flags of the Touring Club like Ripatransone with the alley of Italy. Abbeys, monasteries, and even pasta craftsmen in Campofilone, shepherds who make cheese in Macereto, Tolentino and the Poltrona Frau armchair productions, world-famous. Castignano with the preparations of green anise, and much more ...