A UNESCO World Heritage Site, the birthplace of Raphael and a flourishing city during the Renessaince, Urbino is absolutely worth a visit, even if you have only one day at your disposal.
If you are planning a holiday in the beautiful Marche region or if you are already enjoying its beauties, you cannot miss a visit to Urbino. Don't be intimidated by the several ups and downs of the streets of this wonderful Renaissance town, but rather let them lead you to better enjoy the magic of this enchanting place that seems to have gone back in time! With its town centre, nowadays a UNESCO World Heritage Site, Urbino is absolutely worth a visit, even if you have only one day at your disposal. If instead, you are staying at one of the unique Marcheholiday holiday villas and apartments spread around the region, it is definitely a must-visit site!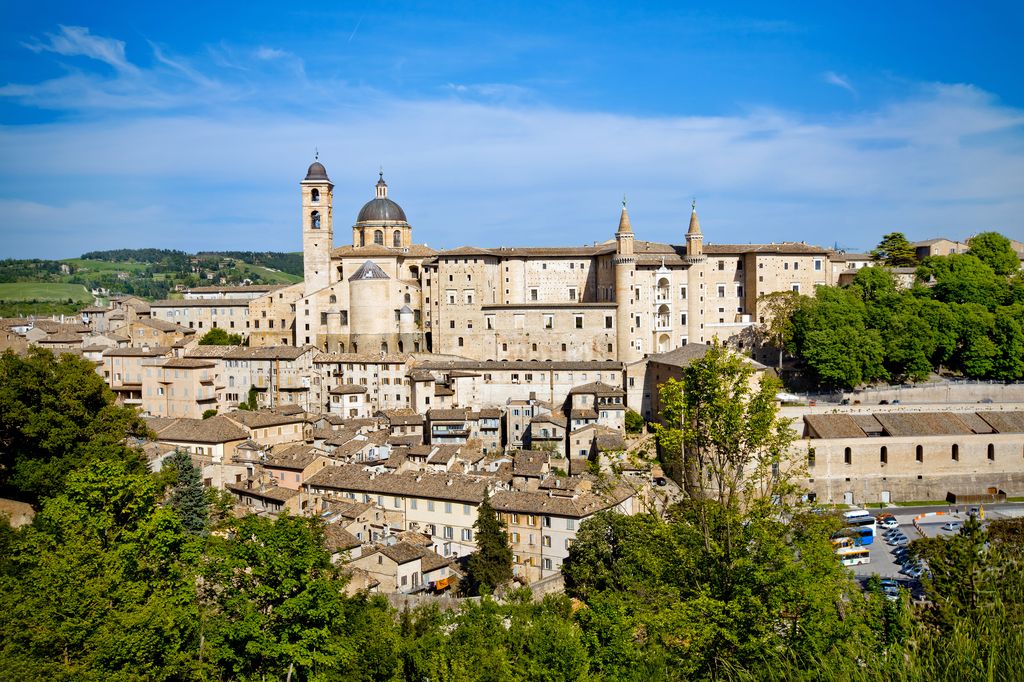 A BIT OF HISTORY... The origins of Urbino date back to the Romans, but this town saw its greatest flourishing in the Late Middle Ages, especially with the Duchy of Federico da Montefeltro. It was thanks to him that Urbino reached the peak of its grandeur and splendour, thus becoming one of the most important courts of the Italian Renaissance.
DOWN THE STREETS OF URBINO...WHAT TO SEE Did you know that Urbino boasts such a particular architecture that it's nicknamed the "palace-shaped city"? An urban masterpiece where the spirit of the great Renaissance artists is still palpable.

So, as soon as you arrive here, let yourself be amazed by the imposing walls surrounding the town centre. Go through Porta Valbona and face the first ascent of Urbino. you'll reach the beautiful Piazza della Repubblica, the heart of urban life. Take some minutes to relax while having a cup of coffee in one of the many bars that surround the square. After this pleasant break, you are ready to reach the Duomo with its beautiful neoclassical decorations and statues of saints. Once you have arrived here, you will certainly notice the highlight of your trip, the Ducal Palace of Urbino...don't miss a visit to its amazing interiors! Moreover, it is seat of the National Gallery of Marche and hosts splendid paintings by great artists like Raphael and Piero della Francesca.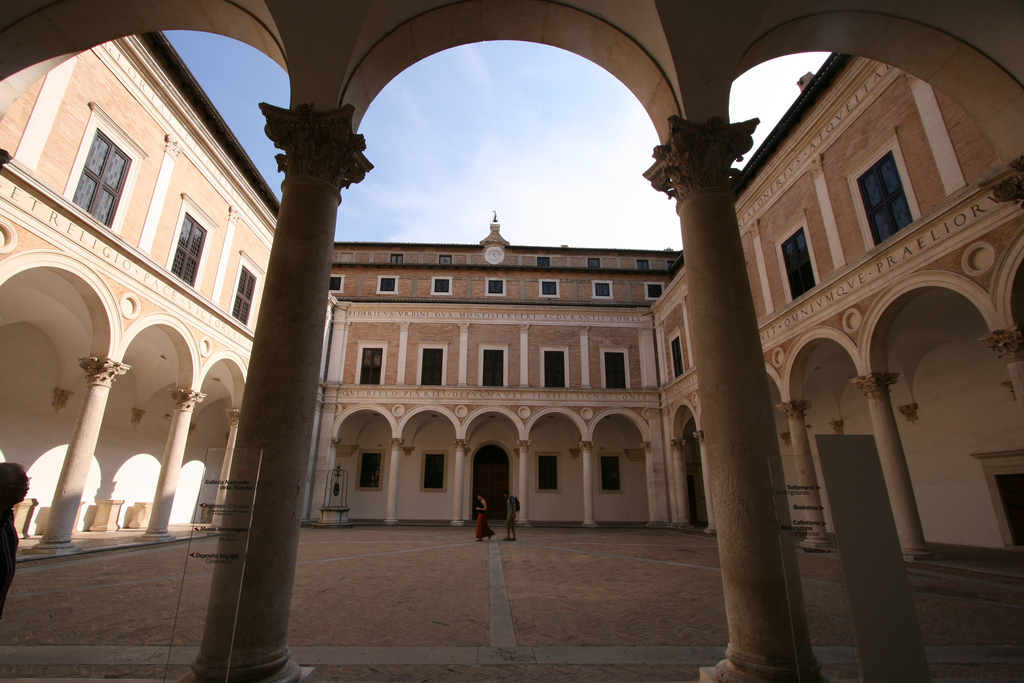 After leaving the palace, you will find yourself in Piazza del Rinascimento, with its Egyptian obelisk and the Gothic Church of San Domenico. Go down Via Raffaello and reach Raphael's House: here you can admire some "tools of the trade" of the great artist, as well as some of his works. Urbino, proud of being hometown to such a famous character, dedicated him a statue that stands in the centre of Piazzale Roma. From here, you can enjoy an amazing view of the surrounding countryside of Marche!
AND AFTER ALL THE UPS AND DOWNS? What else could you do on your wonderful day in Urbino? There's a simple answer: eat! So, choose a typical Italian-style eating place and have a taste of dolce vita, by sipping a glass of wine and eating the typical Crescia stuffed with caciotta cheese and some good cold cuts.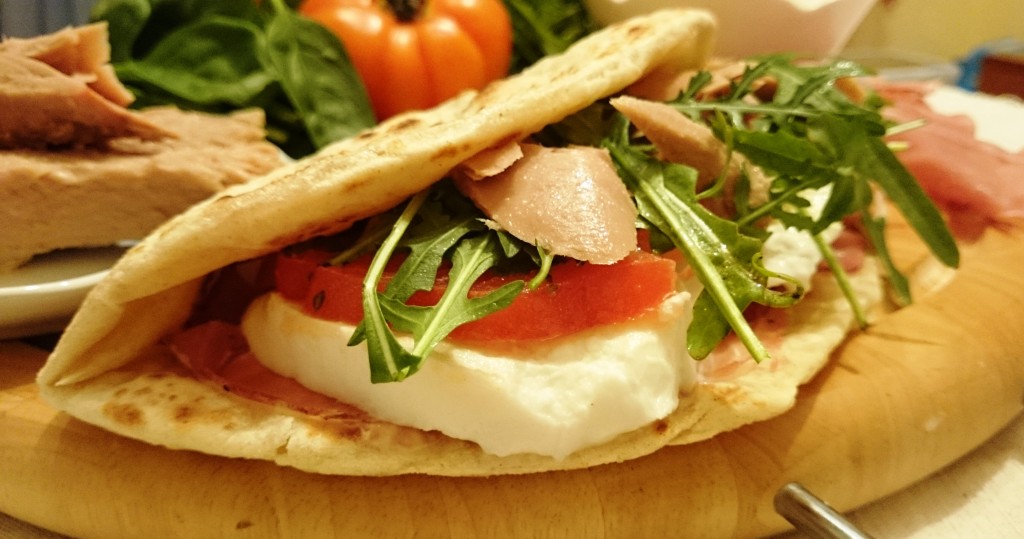 While eating and relaxing, you will better appreciate the peaceful and quiet atmosphere around you, as well as the marvellous panorama of the countryside of Marche that the walls of this extraordinary town offer to you.
And if you want to explore and "live" the town and its charm in a tranquil and relaxing way, book any of the Marcheholiday's rental villas, cottages or apartments in the province of Pesaro Urbino and visit the place as many time as you wish. Choose your favourite from the nearby accommodations: Villa Banci, Calfattore, Valdalto, Relais Castello della Pieve, Casale degli Ulivi, Colle, Ca Domina, Ca Luigi, Villa Papion.
Urbino definitely has what to offer you and to leave you with memories worth remembering.
Source photos: Vita in camper, Giallo Zafferano, MARCHEHOLIDAY
Le Esperienze più vendute