Often called the diamonds of the culinary world, truffles are highly appreciated by connoisseurs - and not only. Let's find out why having them on our table is such a pleasure and why is it so hard to find them. Where? In Acqualagna, of course!
ACQUALAGNA TRUFFLE
During your pleasant stay in the Marche region, most likely in one of the exclusive Marcheholiday villas, cottages or apartments you must absolutely spoil yourself with a dish based on the king of the local delicacies: the renowned and delicious Acqualagna truffle!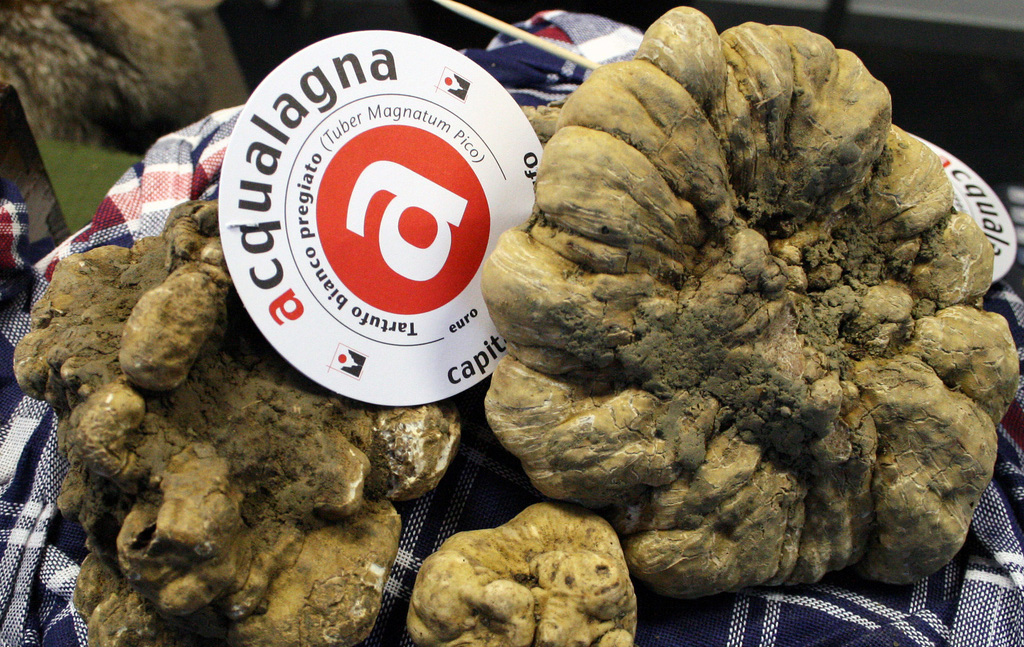 Connoisseurs - and not only - know and appreciate this fine variety of truffles, which competes only with the one in Alba. Throughout history, Acqualagna truffles have enriched the dining tables of emperors, popes and lords...Actually, this precious mushroom is really able to enhance and ennoble any dish: from a simple risotto or pasta to the "poor" fried eggs, a common steak, or even a canape...you can enjoy and offer to your guests a King's dish by sprinkling it with some truffle shavings!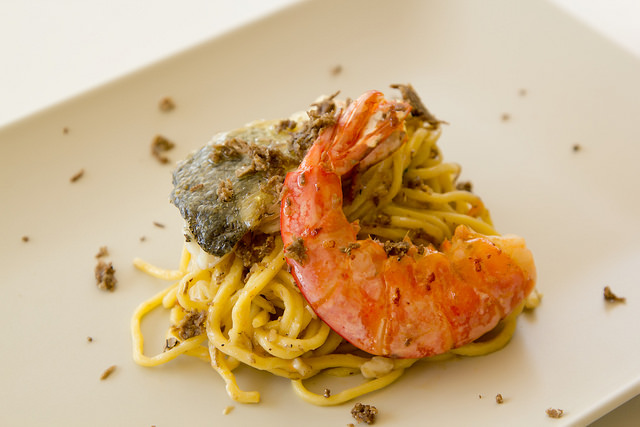 THE TRUFFLE CAPITAL
Let's get to know the homeland of this appreciated underground mushroom...Acqualagna: a bright town of 4,500 inhabitants, located near the magnificent Furlo Gorge at the foot of Mount Catria and Nerone. Surrounded by woods of holm oak trees, immersed in the absolute peace and quiet of nature, it is famous nowadays, as it was in the past, for its white truffles. Do you know that Acqualagna boasts a centuries-old tradition of research, production and marketing of truffles so that its nickname is "the Truffle Capital"? Indeed, in addition to the White Truffle of Acqualagna, in this wonderful land we can find other species, such as the Precious Black Truffle, the Summer Truffle and the Bianchetto Truffle, just to name a few. Moreover, while visiting Acqualagna to taste the unique flavour of its truffles, you will be surrounded by the wonderful scenery offered by the Furlo Natural Reserve and the territories of Mount Catria and Nerone.
So, come here and rent a holiday home nearby... The beauty of the landscape and the aroma of truffles make Acqualagna and its surroundings a truly special place to spend a few days in total relaxation! And who better than the local expert in holiday rental homes - Marcheholiday - can help you find the ideal rental accommodation for you?
TRUFFLE-FLAVOURED EVENTS
Acqualagna celebrates its jewels with numerous events throughout the year: the best known is the White Truffle Festival, which is held between October and November, while the month of February is dedicated to the Precious Black Truffle with a fair in its honour. During these events, full of conventions and presentations, the town is invaded by food stands offering tempting tastings!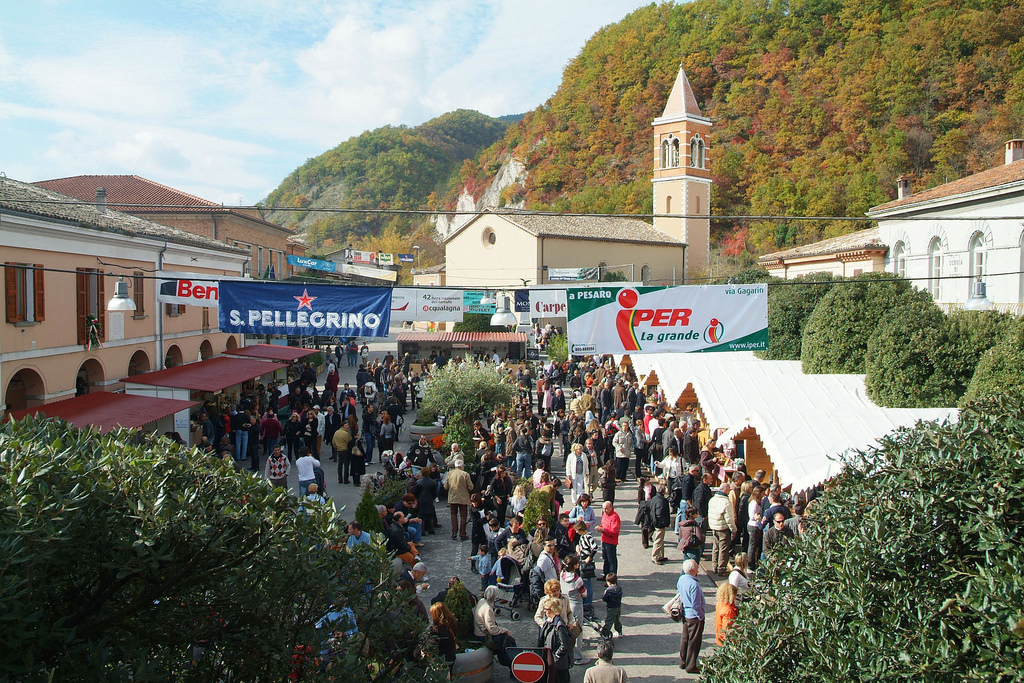 But do you know which is the funniest "truffle-flavoured" date both for adults and children? The crazy Carnival of Acqualagna, the only one in the world where truffles are been thrown! It's not a joke... In the Truffle Capital, at Carnival, when everything is allowed and the world is upside down, truffles aren't sold, but given as gifts, or better, thrown up in the air! Find a nearby holiday home!
KING OF A PRECIOUS CUISINE
A true flagship of Italian cuisine, Acqualagna truffle enriches the most varied dishes with its unmistakable and unique flavour. Some examples? Fettuccine or risotto with truffles, simple but refined first courses; beef fillet with truffles, a delicious and creamy main course with its exquisite sauce; moreover, crunchy bread croutons with truffles, for a prized aperitif; or again, fried eggs with truffles, in which a simple and humble ingredient gets "noble" and delicious...And much more! So, what are you waiting for to get your mouth watering? Go to one of the many restaurants and taverns of this wonderful town and get ready for your encounter with his majesty the truffle!
And...it doesn't finish here, as Acqualagna and its precious truffle go beyond fine cuisine, the popular festival and unique nature. What's best here is that you can go look for the precious tuber yourself!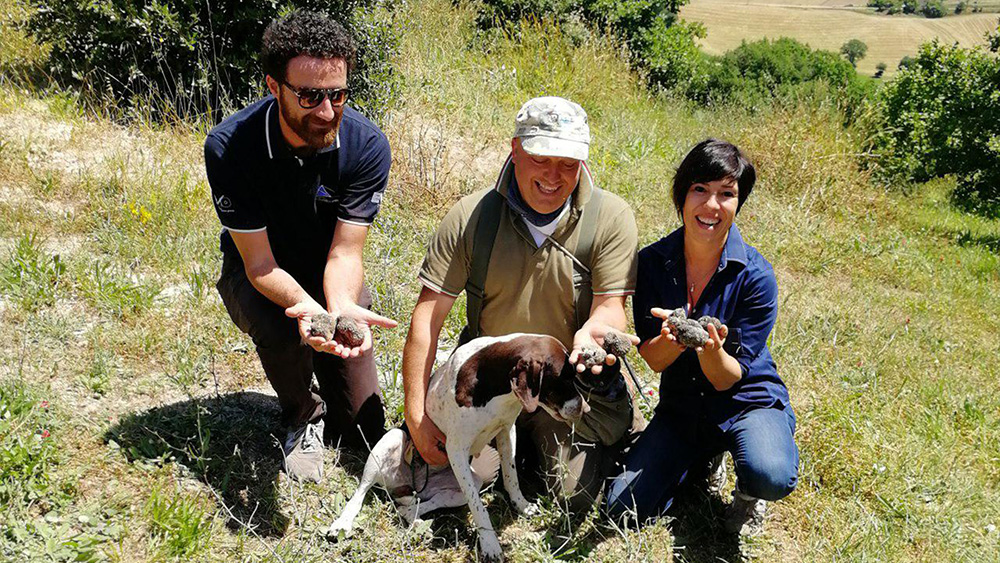 Yes, indeed! Try the one-of-a-kind truffle hunting in Acqualagna, accompanied by an expert truffle hunter and his faithful dog and we guarantee an experience worth remembering. Choose from the shorter and longer version of this unique experience both properly ending with delicious tastings of truffle products. Yummy, isn't it?
Looking for accommodation near Acqualagna? Choose from the best nearby holiday rental homes: Villas with pools: Casale degli Ulivi, Colle, Ca Domina, Ca Luigi, Villa Papion, Checello, Il Conio, Casa Nina, Del Frontino, La Torre.
Holiday apartments with pools: Luca, Giuseppe, Alessandro, Aquarium, Clelia, Siliana, Viola, Lavanda, Ginestra, La Biagina, Ca Tofano.
Source Photos: Marcheholiday
Le Esperienze più vendute