Do you want to discover special places known only by the most experienced locals? In the Marche there are many beautiful bathing rivers.
Do you often wish to do something unusual when on a holiday, something that you know you could do only there or in just few other places? Would you like to discover some of the unknown and really authentic faces of the new destination, some of those special places, known only by locals?
Come with us and explore places and natural beauty you have never seen before in Marche, Italy! Immerse into them as a local and leave yourself to be seduced by their charm and mystery. It's high time you check off such adventures from your to-do list! Do you have any idea what I am talking about? Well....how about river bathing?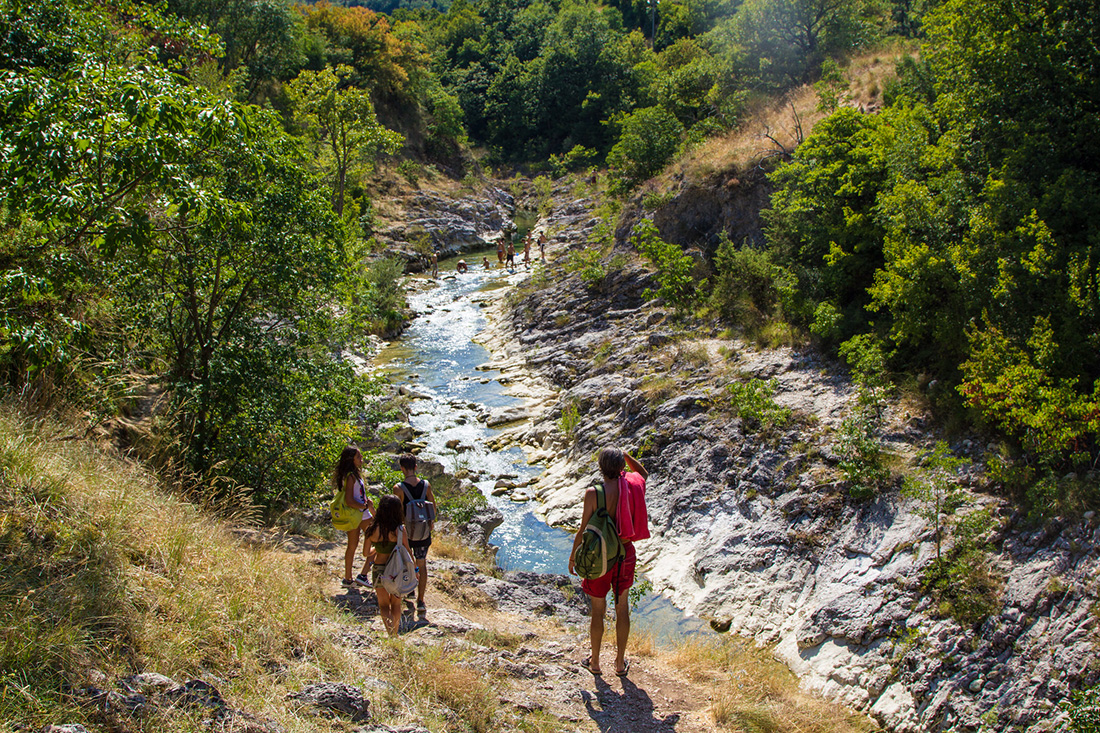 Bathing rivers! Yes, indeed! Have you ever swam in a river? If you haven't done it yet you have definitely missed a lot. The good news is... it is never too late to give it a try!
So trust us and do something that will make all your friends envy you. Why? It is not something that you can easily do as most rivers are either dangerous or dirty, or cold, or far from the place where you live. But here, in Marche, you have so many possibilities to swim, jump, sunbathe, have fun with your friends and relax as in hardly no other place!
Where?
Near Cagli, Mercatello sul Metauro e Borgo Pace, on the rivers known as il Bosso, il Burrano and Il Metauro (in its upper part), where the mother Nature has "built" unique opportunities for river bathing and much more.
How?
The rocks between which the rivers flow form comfortable platforms ideal for sunbathing, while the crystal clear waters form refreshing oasis and their unique waterfalls gently caress you, offering you a one-of-a-kind natural hydro-massage... do you catch yourself dreaming already?
When?
From June to September but it is a must on those hot, sunny  summer days, when you wish to refresh yourself somewhere else but you do not feel like driving to the beach; when you want to try something more exciting than just lying by the pool, when you feel this huge desire to enter in direct contact with nature and still rest and relax, you have no other choice but trying something fun and thrilling for the first time: swim, splash, dive into the fresh and clean waters, take some sun and... why not, enjoy a delicious pic-nick lunch by the river!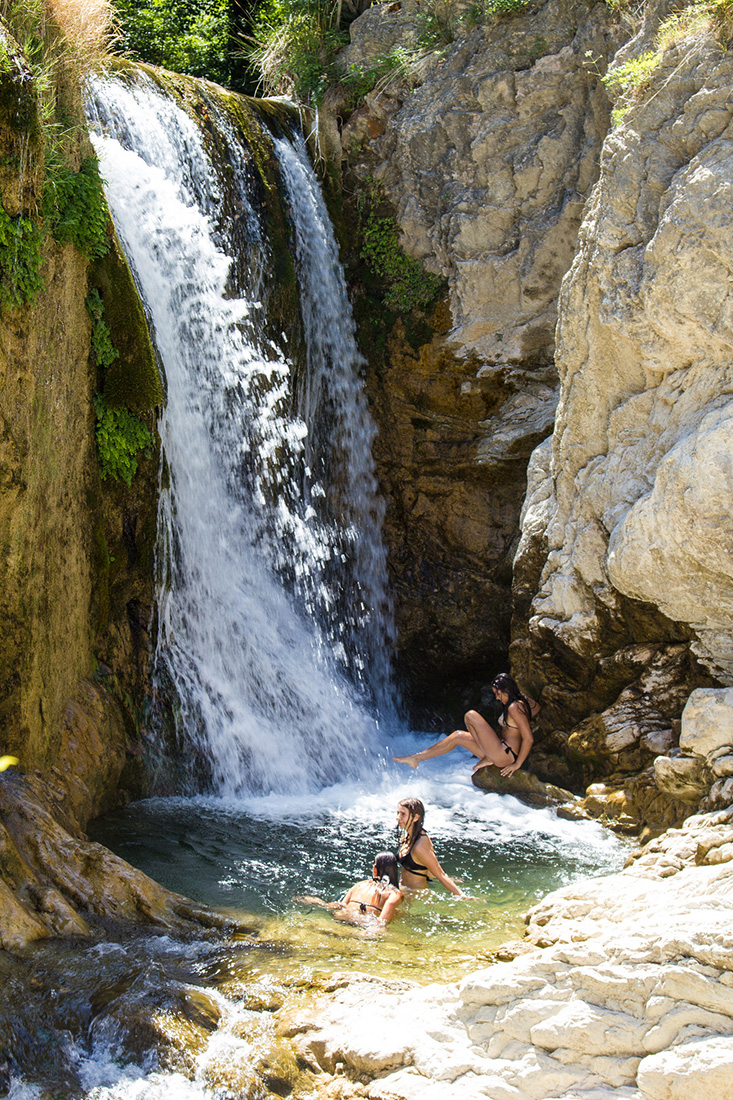 Far from the crowd and the business of the seaside, completely surrounded by nature, here you can have the time of your life!
Watch our VIDEO to get a taste of what you can experience here, what kind of memorable emotions it can provoke and what can make you fall in love with this places and the Marche! Watch out, you may become addicted to this and wish to come back again and again...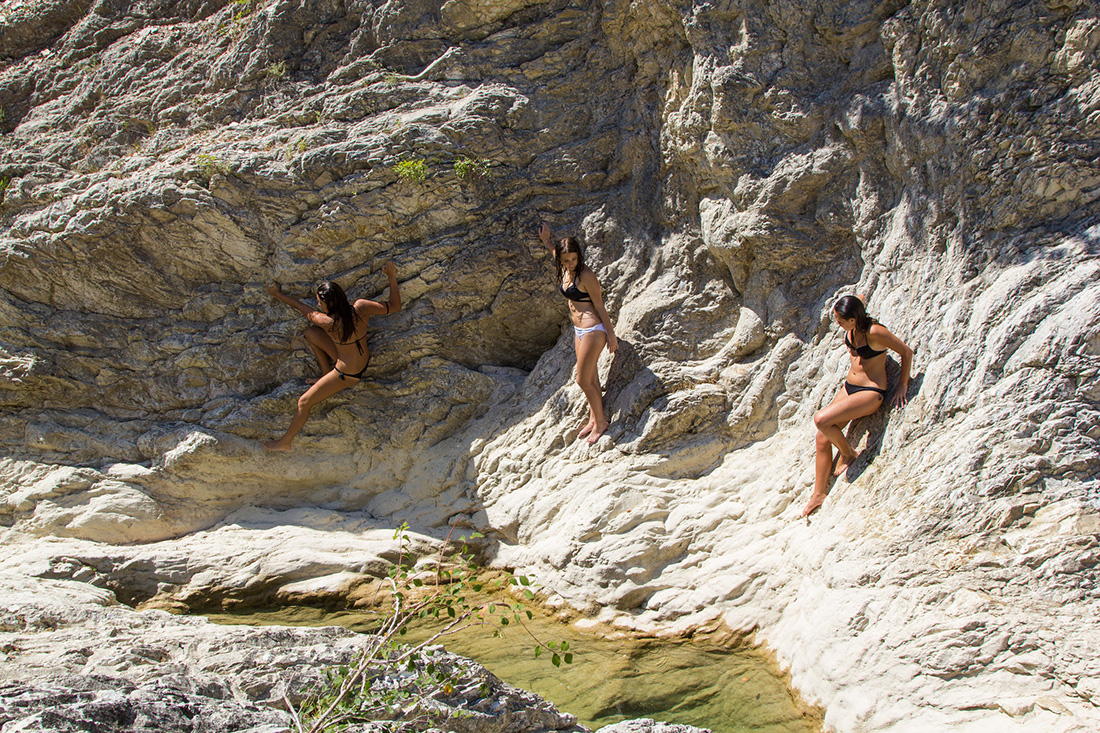 And since we know you will love to fully experience our rivers and their wonders and completely immerse in their one-of-a-kind-atmosphere, we are creating on our new, unique "Marcheholiday river experience" - a daily excursion to our rivers for a unique and memorable lifetime experience! Work is in progress, stay tuned!
In the meanwhile, check our collection of holiday villas and country houses in Marche and start planning the holiday of your life!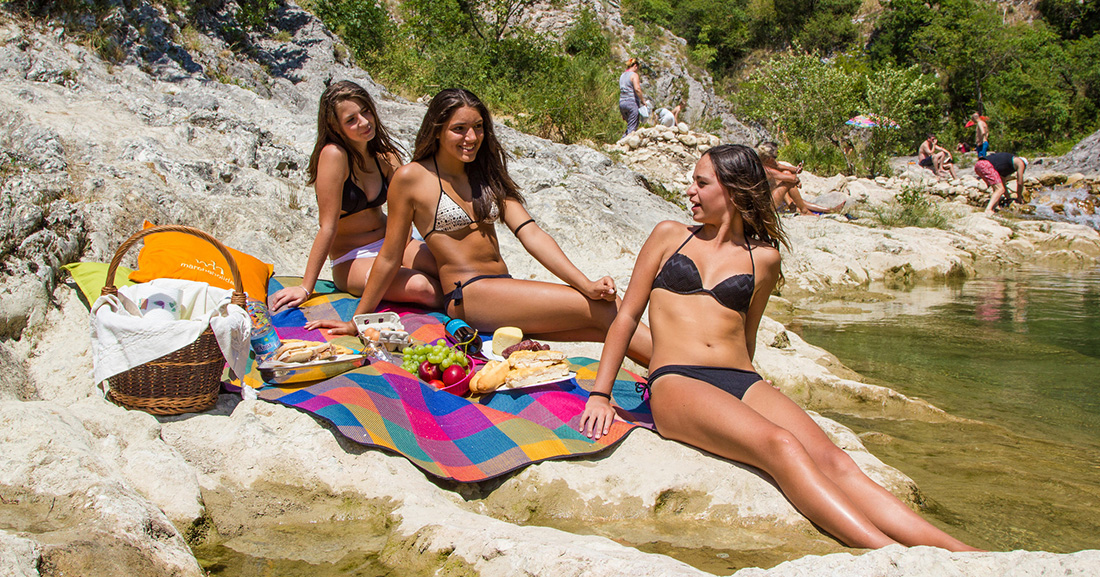 Our tip: Choose one of our nearest holiday accommodations below and go river bathing whenever you feel like it!
Relais Casa del Mandorlo, Checello, Col di Luce, Villa Colle, Casale degli Ulivi, Ca Domina Villa Montefalcone
Find out other unique activities nearby for an unforgettable experience!
Enjoy and don't forget to share your emotions and memories with us! 
Vorgeschlagene Unterkünfte